Over / Under Voltage Protector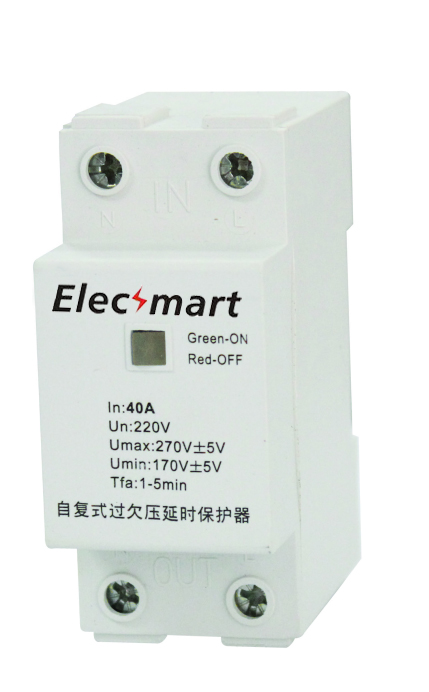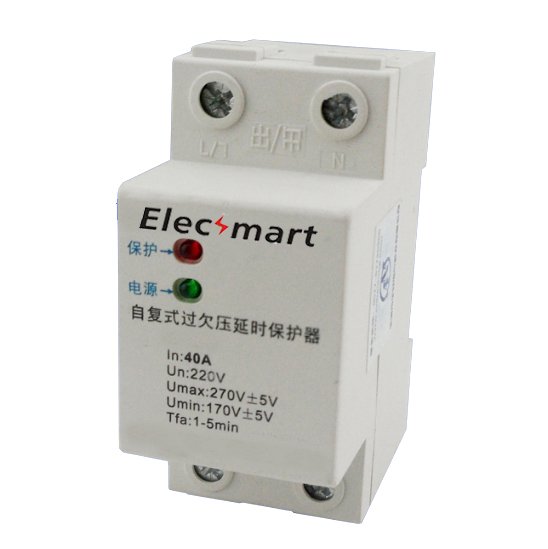 Over/Under Voltage Protector
Working Voltage:AC230V~. 50Hz, 40A
Overvoltage operation value:265V±5V
Undervoltage operation value:170V±5V
Delay time:2~3min
Automatic Reset
INTRODUCTION:
At the top of the shield is the word "INPUT" Connect the neutral
pole to the letter "N" and connect the positive or phase to the
letter "L"
In the bottom of the shield is the word "output", connect the
positive charge to the letter "L" and the neutral or return of the
cargo to the letter "N". This may be connected to the electrical
system directly or circuit breakers (Breakers)
The panel has a dual color LED indicates the working status of
protector: when the current reaches the normal LED is green and
when the current is above or below the distribution of allowed
values, is interrupted fully the energy and the LED glows red to
protect equipment and electrical and electronic equipment connected
to the network
This protector is mounted on a load center with DIN rail
independently or in a load center where are the breakers that
handle electrical distribution.
Automatic reset!